Apply for a Loan
Need a loan? Fill out a quick mini-application. We'll be in touch right away to discuss your lending needs. You can also apply for a loan by calling us at (412) 653-8000 or stopping by one of our convenient branch locations in West Mifflin, Washington or Wilmerding, PA.
Home Banking & Bill Pay
Get secure access to all of your United Community FCU accounts anytime from your computer or on your mobile device. Our Home Banking and Bill Pay services allow you to access your accounts anywhere you have an internet connection. You can check balances, make payments, even see up to 90 days of transaction history - all on your schedule!
Use UCFCU Home Banking And Bill Pay to:
Check account balances and make transfers
View transaction history
Make loan payments
Transfer funds between your UCFCU accounts
Pay your bills with our Bill Pay program
Accessible on the go via United Community FCU Mobile app (you must be enrolled in Home Banking in order to access United Community FCU Mobile)
Quick and easy to use
To view information and a video tutorial visit https://www.onlinebanktours.com/oec/index.php?BID=567
Mobile Banking
Are you constantly on the go? Then you need to download our United Community FCU Mobile app on your mobile device. UCFCU United Community FCU Mobile app allows you to:
Check Account Balances
Transfer Funds Between Accounts
View Account Transactions
Mobile Deposit
And More!
To download our FREE mobile banking app to your iPhone or Android device, simply log in through your UCFCU Home Banking account and select Mobile Money from the Self Service menu or contact us for more information. It's that easy!
*While services are free of charge, standard data/SMS fees may apply from the your Mobile Carrier.

ATM Access
With this card, you can withdraw cash, plus perform a variety of transactions 24 hours a day, seven days a week from thousands of ATM locations. You can also pay for purchases at participating merchants.

New ATM Locations

You can now use your debit card without a surcharge wherever you see "Select-A-Branch" ATMs, many of which are located along the Pennsylvania Turnpike. Watch for more locations to come! To view a list of ATM locations download this pdf. Select-A-Branch is an ATM Independant Service Operator that delivers Surcharge-free ATM transactions at any SAB ATM.

CU Dollar ATM

United Community FCU Members can also access any CU Dollar ATM machine for surcharge free usage. CU Dollar ATM machine locator. Visit http://www.cudollar.org
Mobile Deposits Are Here!
In these unprecedented times, Online and Mobile Banking have never been more important. We are pleased to announce the release of MOBILE DEPOSIT! When you access your United Community FCU accounts via the United Community FCU Mobile App, you will see the Deposit option at the bottom of the screen. This will allow you to deposit a check anytime, anywhere from your mobile phone. There is no charge for depositing checks through Mobile Deposit and it will save you time and avoid unnecessary trips to the credit union.
If you don't currently have United Community FCU Mobile, it's easy to get started! Just download the United Community FCU Mobile App from your smartphone's app store. Call us at 412-653-8000 with any questions.
Login to United Community FCU Mobile and choose "Deposit" at the bottom of the screen.
Select "Deposit a Check" (daily limit for mobile deposit is $10,000)
Choose which account to deposit the check into, and key in the amount.
Select "Take Photos" then follow the onscreen instructions in taking the photo of the front and back of your check. While endorsing the back of the check, you are required to include the verbiage "for mobile deposit only" under your signature.
After taking the photos, the last step is to choose "Make Deposit."
That's it! The check image will be sent to us to process in our daily deposit. As long as the deposit is made prior to 2:00 pm on a business day, you will see the deposit in your account that evening. If deposited after 2:00 pm (or on a non-business day), you will see the deposit in your account the evening of the following business day. Normal check holds do apply. You can view the status of your mobile deposit under the Mobile Deposit History.
Debit Card Manager - control your debit card for fraud, loss & more!
Q:

Where do I download the UCFCU Debit Card Manager app?
A: This new app can be accessed by tapping on the "Cards" quick link within the United Community FCU Mobile Banking App. You will then be directed to the App Store to download the Debit Card Manager App.

Q:

What can the app do?
A: The application protects you by allowing you to turn on/off your debit card. You can restrict transactions and set up alerts when transactions occur. The app gives you more control over how your cards are used to help prevent fraud or abuse.

Q:

Can I put more than one debit card in the app?
A: YES! All your UCFCU debit cards can be placed into the application.

Q:

What types of transactions show in the app?
A: Once you enroll your UCFCU debit card into the app, you will see all of your transactions including pending transactions.

Q:

How many transactions can I view in the app?
A: Card Manager monitors and displays all debit card transactions within the past 31 days.

Q:

Will the app show pre-authorization charges on my debit card?
A: Yes, Card Manager includes pre-authorization charges from certain merchants such as gas stations.

Q:

What is the difference between an alert and a control/restrictions?
A: An alert is a text notification sent to your cell phone when a transaction takes place with a specific card. A control/restriction limits the use of the card based on the preferences or filters you defined.

Q:

How fast does it work?
A: Within moments after you hit "submit," the locks, controls, and alerts are activated.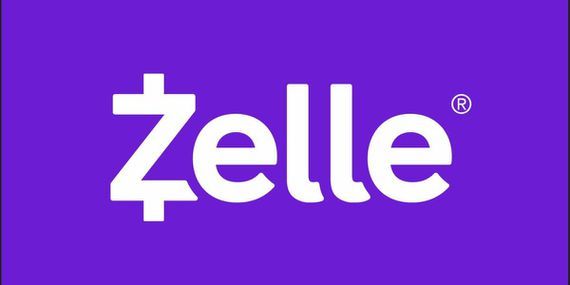 Send Money Fast With Zelle®
Need to split al lunch tab or pay the babysitter? We have partnered with Zelle ® to bring you a fast, safe & easy way to send and receive money with friends, family and other people you trust. Zelle® is available right from our online and mobile banking so you don't need to download anything new to start sending and receiving money!
How to start using Zelle®

Log into your UCFCU account via Mobile or Home Banking
Select SEND MONEY WITH Zelle®
Accept the terms and conditions
Select your U.S. mobile number or email address and deposit account

That's it! You're ready to start sending and receiving money with Zelle®
eStatements & eNotifications
If you are a UCFCU Home Banking user, you have access to eStatements and eNotifications.
eStatements are electronic versions of your monthly or quarterly statement, which will take the place of your mailed paper statement.
eNotifications allows you to receive important notices by email, including account limits, balance notifications, payment due dates and more!
Verified By Visa
Protect your Visa Card with a personal password while shopping online. Get the reassurance that only you can use your card to shop online. To Learn more visit http://usa.visa.com/personal/security/security-program/verified-by-visa.jsp?ep=v_sym_verified.
Check Reorder
Reorder your UCFCU checks from the convenience of your home computer 24/7. To order checks visit https://reorder.libertysite.com
Auto Line
Access Your Account by Phone Any Time With Auto Line, you can access account information and perform transactions, any time, just by dialing (877) 4CU-INFO (1-877-428-4636). The service is free.
Verify account balances
See if a check has cleared
Transfer funds between accounts
Call is free and is available 24 hours a day
Join Our Online Mailing List
We love to keep in touch with our members to keep you up-to-date on current events at your credit union, special sales, contests and alerts. Sign up for our online mailing list so you stay "in the know!"
Be Our Friend! On Facebook.
United Community FCU is on Facebook, "like" us at https://www.facebook.com/unitedcommunityfcu!